What Is His Good Thing 101?
More than anything women all hope for a successful and thriving marriage. Though when things aren't going as planned, we can sometimes lose self-assurance and feel stuck in a hopeless situation.
This 6-Week Workshop is a source of help and encouragement inspiring wives to acknowledge their current state and to identify the wife they are striving to become.
Our approach is founded upon biblical principles providing the framework needed to triumph as a wife after God's own heart. These 6 weeks are offered virtually from the comfort and privacy of your home.
Whether you are happily married, considering divorce or simply looking to strengthen your love and relationship, this workshop was designed for you. An exclusive experience for wives committed to overcoming personal challenges and renewing their marriages.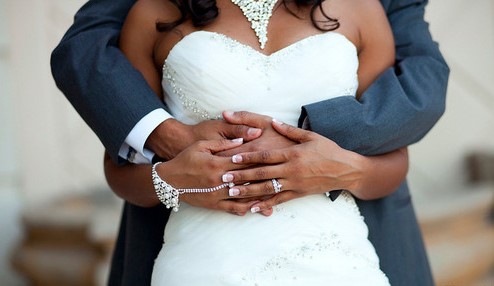 He who finds a wife finds what is good and receives favor from the LORD. – Proverbs 18:22
Week 1 – Power of Perseverance
The power of perseverance shows the willingness to keep moving forward despite the obstacles that stand in the way. Be confident in knowing that perseverance builds character.
Week 2 - Heart Scan
The real reason you are unhappy in your relationship is all summed up in one of five things. Find out why doing a heart scan is important and learn how to change your results.
Week 3 – Disabling Generational Habits
Identify those things that you are carrying and weighing you down. As we apply God's word and power to our lives, and as we choose to walk in obedience to God, the chains of bondage will be broken. Break free and make room for the amazing things God has in store for your life!
Week 4 – Moving Past the Hurt Hurdle
Hurt is a very real emotion that deserves our attention. It merits sitting with for a while. But staying there too long can cause you to go through life joyless. We must begin to sort and work through the hurt, the way we handle it can either bring healing or hinder us.
Week 5 – Discover A Deeper Level of Peace & Joy
Everything about modern society feels like an obstacle to experiencing true peace and joy. Both peace and joy are a choice, and many of our habits determine how much of it we experience in our daily lives.
Week 6 – Walk Boldly in The New
Be willing to take action, don't be afraid to make mistakes and don't compare yourself to others. When operating in comparison, boldness will be impossible. Boldness comes from accepting who you are and not allowing anyone to hold you to your past. Go on and be the best, you can be.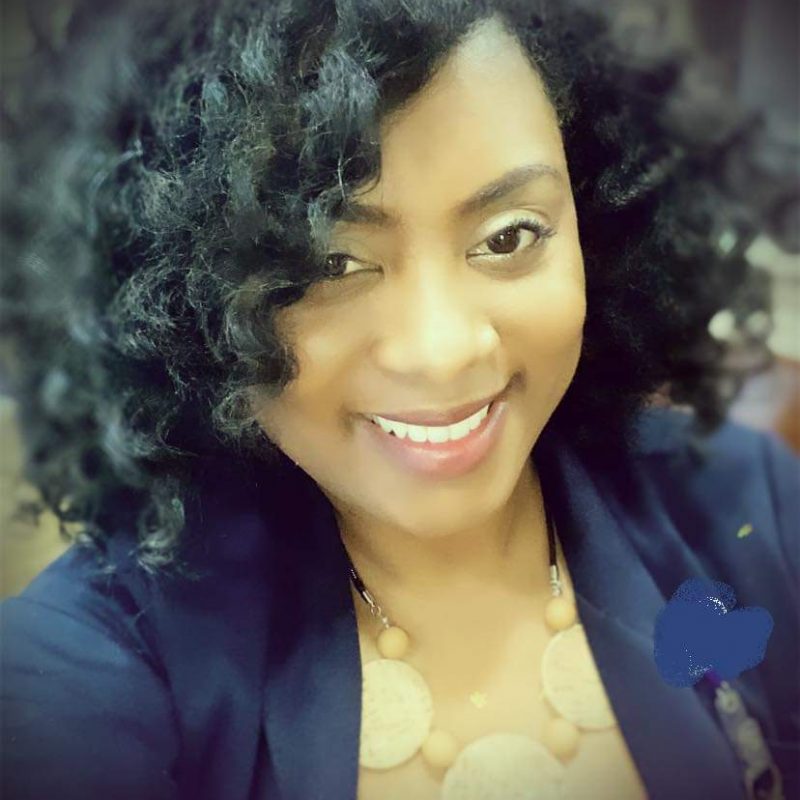 I am a WIFE, mom, doula, author, and entrepreneur. If I could be described in one word it would be "Faith". God has given me a testimony to share with the world to prove "if He says it", you can be confident that it will happen. In 2010, I married a man I had no idea would teach me more about myself than I could have ever imagined. What I have learned; this is what marriage does, God uses your spouse to reveal the things hidden in your heart in order to heal. I had an entitled spirit, business, stubborn, and knew it ALL spirit that was preventing me from being the wife God called me to be. I know it had to be more to marriage and often asked God to change my husband, until one day the Holy Spirit spoke to me and said "Give me your marriage". I had no idea what that meant, but I trusted God. The more I focused on God the more He revealed to my role as a wife.
Without any formal training in marriage studies or research, I believe the Lord has given me wisdom in the area of marriage through personal experience. I seek guidance from the Holy Spirit daily on how to be a wife to my husband. In 2014, God gave me a vision to create an opportunity for wives to celebrate husbands called "I Married the Best Husband" event. I and Kyria co-founded and hosted the very 1st annual event in June 2014.
Currently, I am known for my God-given business SAFI. I followed the instruction of the Lord to make homemade lactation products to support breastfeeding moms. God placed it on my heart to provide Doula services, therefore, out of obedience I became a certified prenatal, birth, and postpartum Doula. Becoming a Doula triggered a passion to help with health disparities and mortality rates amongst minority women and babies due to birth complications. God has added another title under my belt as author. I wrote a Children's book and am now co-author of "Are You "Really" His Good Thing". Whether it's sharing my birthing testimony, lactation products, doula services, or books, I want God to always get the Glory and be a blessing to everyone I meet.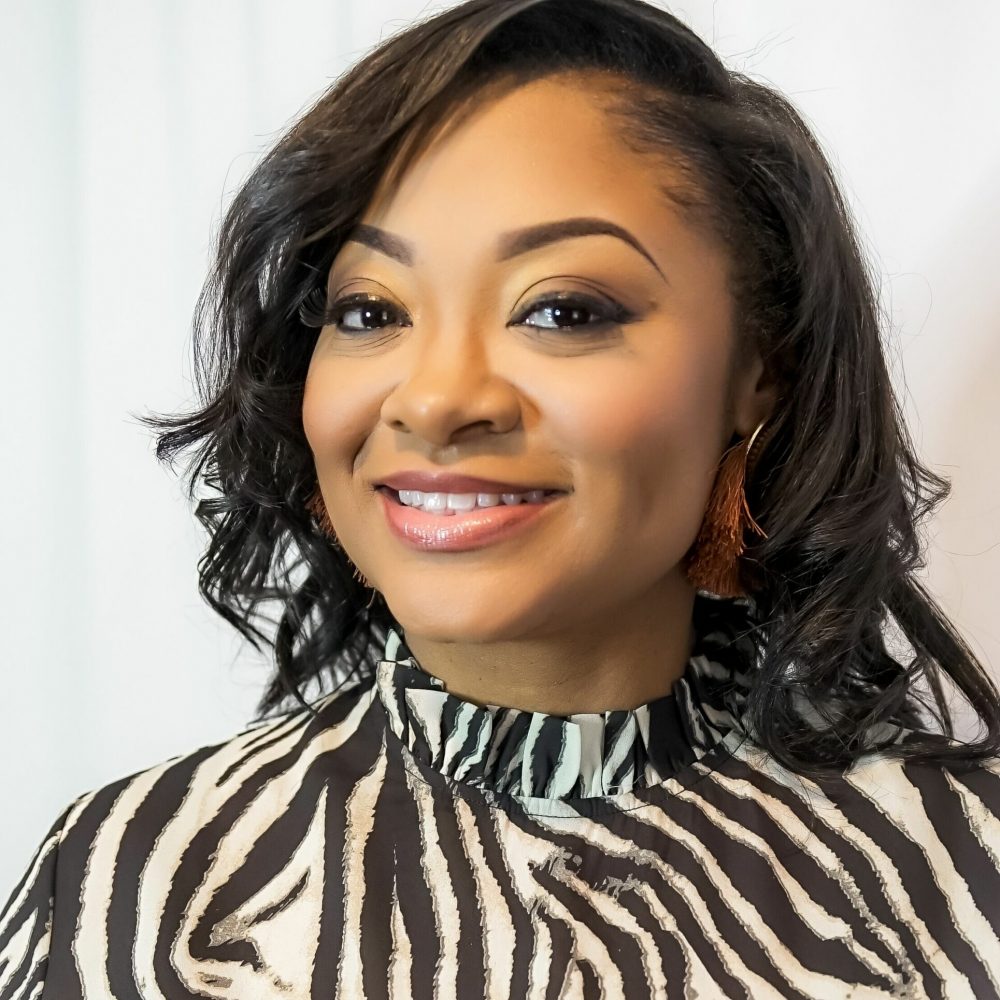 There was a time in my life when I did not honor the call, the purpose, or strengths of a wife and then it all changed……
Married at the age of 26, my marriage, in the beginning, was bumpy. I use to be that wife to unleash my tongue without thinking first, shouting & slamming things to get my point across, I even allowed my own insecurities to sabotage the well-being of our marriage. The way I handled and responded to disagreements caused my husband to rather leave concerns unaddressed and slowly but surely our connection began to erode.
Fast forward, I now understand my role as a wife is so crucial that I can either make or break my marriage. Over the years, I have witnessed countless wives' triumph and flourish in the many roles they play, however losing the battle in their role as a wife. I realize it's a setup from the enemy and is now zealous to see wives thrive and gain victory in the most significant title they hold "wife".
I along with my husband of 13 years (Trey) and my 2 young adult children (ShaKyra & Sharrod) currently live in St. Louis, MO, and are active members of Ark of Safety Christian Church. I am a Certified Faith-Based Relationship Coach, author of Are You Really His Good Thing, co-founder of I Married the Best Husband, and founder of KMW Productions, LLC – a production company with a focus on spreading the gospel through theater and film. Oh, and another thing, I am a Thai food addict…LOL
Nevertheless, as you can see, I believe whole-heartedly in the institution of marriage and strive to live according to God's original design for it.
His Good Thing 101 Benefits:
His Good Thing 101 is not a counseling, a sensitivity, or husband bashing workshop
His Good Thing 101 adheres to Biblical doctrine that marriage is between one man and one woman
You'll never be asked to share private details publicly. You will have plenty of privacy and complete confidentiality. You are allowed to be entirely vulnerable without fear of judgment.
Nothing worthwhile is easy. Creating a marriage, you will cherish takes determination and the right tools to get the desired result. Kyria and Chrissie will work with you to help you build your unique marriage-a marriage that is fruitful and enjoyable for you both. You will find help, hope, and healing with practical approaches through interactive activities to help you as a wife effectively and productively tackle hindrances in your marriage. How bad do you want it? We are here to help!
We will play entertaining games throughout the 6-week experience. We use interactive fast-paced drills and activities that will keep you interested and engaged at all times. You won't get bored!
TO GET THE MOST OUT OF THESE 6-WEEKS, YOU NEED:
Are you ready to dive in and immerse into the wife you are destined to be?
Pay In Full – Discounted Option
Pay In Full – Regular Price
Send an email to schedule a call with Kyria or Chrissie.