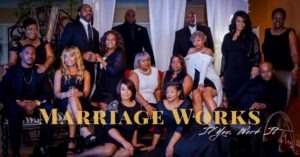 Marriage Works, If, You Work It
Marriage Works, If, You Work It is the fourth production to come to the stage written by Kyria Williams, directed by Kennetha Paris, and produced by LeConte Williams.
Kelly Stevenson, a Christian woman who lives by the uncompromising word of God, is a senior manager at her company. Stan Stevenson, Kelly's husband, lives a drug addicted lifestyle. However, at the beginning of their relationship, Kelly and Stan were both walking the same path in life. After three years of marriage, Kelly surrendered her life to God. While trying to stay true to her commitment to God, Kelly's life seems to have taken a turn for the worse. Kelly becomes frustrated and surrenders all her burdens to God, trusting Him with everything. After all that have happened, is it too late for God to intervene?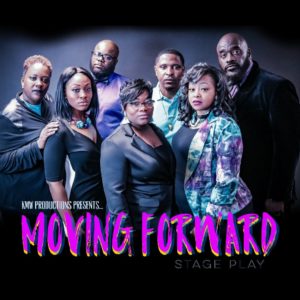 Moving Forward
Partnering with Moving 4ward Ministries in 2017, a ministry with a focus on adult survivors of childhood abuse. The stage play Moving Forward is the third production written by Kyria Williams and Erica Janet of Outcry Productions, directed by Kennetha Paris, and produced by LeConte Williams.
Richard and Samantha is a young saved married couple. Samantha comes from a family full of love where Richard fit right in with her happy family tree. On the outside looking in, Samantha has the "perfect family" but under all that love and happiness lies deep dark family secrets that just won't go away. What is done in the dark will come to light. Will this family come out from the dark shadows of its past?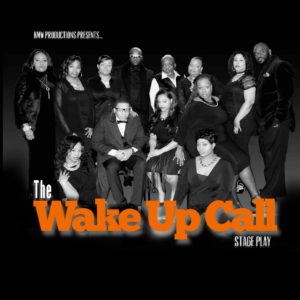 The Wake Up Call
The Wake Up Call, the sophomore film written by Kyria Williams, directed by Kennetha Paris, and produced by LeConte Williams made its debut in October, 2015.
Stacy is a young lady who was born and raised in church, and greatly involved while living a double life.  Frank, her boyfriend, is from the streets.  Stacy spends most of her Sunday mornings praying for Frank to attend church services with her.  God answers Stacy's prayers and Frank begin to attend church, but he does not leave the same way he came.  Could Frank's conversion mean that Stacy has to get her life in order as well?  Be careful what you pray for because God just might give it to you! The Wake Up Call was adapted into a feature film in 2017. Visit The Wake Up Call movie page for details.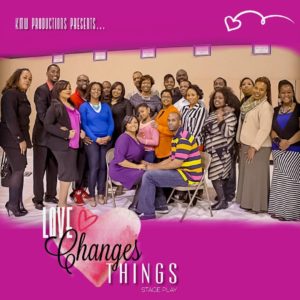 Love Changes Things
Love Changes Things formerly titled There's a Right and Wrong Way to Love was the first stage production to hit the stage in January 2013, written and directed by Kyria Williams, produced by LeConte Williams.
A stage skit full of real-life marriages portraying the fleshly vs. biblical ways to love in a marriage.  This enlightening production equips couples with a God ordained path to tackle the misinterpretations of the "marriage love languages" and its differences.  "Love Changes Things" projects successful insights that are not only great marriage "character builders", but also teaches us how to glorify God in our marriages.  This inspirational skit is not only for the married but serves as an educational tool for singles who desire to be married; equipping individuals to build an unshakable fruitful marriage.