Recess to
Refresh & Reconnect
A LUXURIOUS COUPLES' RETREAT
4 Days | 3 Nights | February 10th -13th 2022 | Orlando, Florida
Convenient payment plans available
Exclusive to 8 married couples
Includes activities to unwind and reconnect
A UNIQUE WEEKEND TO PAUSE AND REFRESH YOUR PERSPECTIVE
First things first, we are so happy that you dropped by! Let us introduce ourselves. We are Trey and Kyria Williams, a couple that believes in making the most of life, inspired by God's word and powered by His love. We have always observed that when we get closer to God, we understand ourselves better, which helps us cultivate healthy relationships with our spouse. We are always eager to see couples take a pause from their busy lives to reconnect with God, their inner selves, and with each other. Therefore, we took a lot of pleasure in organizing trips where our friends could experience such wonderful moments and breathe more positivity into their marriage. The encouraging words we received after each of these trips urged us to begin planning couple get-a-ways on a larger scale, and after a lot of planning, here we are!


Let us take you away to a picturesque home in Florida, equipped with all the luxury and amenities to satisfy you. With every meal specially prepared by a professional chef and activities that will take you back to your courtship days, it's the ideal environment to catch a well-deserved break from your daily schedule. Release stress, take time to enjoy each other's company, have heart-to-hearts, and set new dreams for the days ahead. Start new friendships that have the potential to turn into lifelong bonds. This is where endless fun and meaningful journeys come together!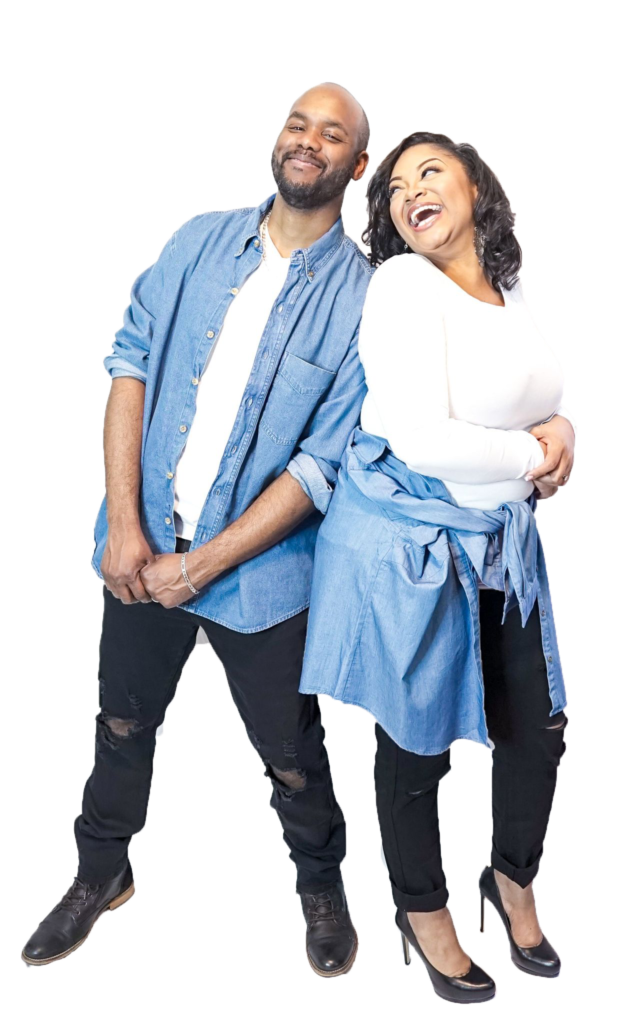 - - - Here's a taste of what you can expect - - -
DAY 1 – WELCOME TO KISSIMMEE, FL HELLO! IT'S SHOWTIME! Thursday, February 10th
3PM: Check into your grandiose stay for the vacay!
You can relax after all the traveling by immersing yourself in the amenities that come with your spacious king suite. If you are too excited to simply rest, you can check out the grounds or even take a dip in the pool. It's a good day to take a deep breath and accept His blessings with gratitude.
7PM: Meet the rest of the crew!
Get to know your travel buddies, discover common interests, and share hilarious stories over a delectable dinner spread. After all, food prepared with love is the best way to forge deep connections with kindred souls.
9PM: Action!
Gear up for a movie night complete with fresh popcorn. They say that sometimes the simplest moments can turn into beautiful memories that we will later be thankful for. Well, they aren't wrong! Especially if popcorn is involved.
DAY 2 – CHILL, GRILL, AND A SPLASH
Friday, February 11th
8AM: Breakfast is served
Kickstart the day with the most important meal. After a hearty breakfast, enjoy the rest of the morning exploring the surroundings or indulging in all sorts of fun activities along with your partner. A respite from your busy daily life will give you the time and mindset to feel God's unconditional love with greater intensity.
1PM: Let's turn up the heat
We sure hope you are ready for a classic backyard barbeque! Turn up the music, enjoy piping hot food straight off the grills, and get the conversations going. Sharing food with your new friends and allowing yourself to let go and enjoy life once in a while keeps your inner child safe and happy.
6PM: Unwind over dinner and chit chat
After having the morning to yourselves and attending a barbeque, take some time off to catch a relaxing dinner. Trust us, you'll need it for what's coming next!
9PM: Time to hit the pool
Suit up! We mean swimsuits, "keep it classy" of course! You don't want to miss the night swim party. Bring the serene blue pool to life with lots of love and laughter. Feel the cool water wrap you in a hug. Think about how God's presence in our lives is a lot like this water. We may not be able to hold it in a fist, but we feel it, need it, and it fills us to the brim.
DAY 3 – WEAR YOUR HEART ON YOUR SLEEVE
Saturday, February 12th
8AM: Rise and shine
Wake up after a fun night by the poolside and head down for some breakfast. Make sure you are all fueled up because the day is going to be packed with activities.
10:30AM – 12:30PM: Regroup and reconnect
Ladies and gentlemen, please make separate files! All the women will be guided to the Ladies Den while the men enter the Man Cave. Hear experiences, insights, anecdotes, or even life advice from people of the same sex. Emerge with stronger friendships and a fresh outlook on life.
1PM: Regroup over a delicious meal
Enjoy flavorful dishes prepared specially for you!
6PM: A Valentines Dinner fit for the royals
It's the right moment to take things up a notch with a formal Valentine Dinner! The theme will be 'A Night of Royalty,' so be prepared to unleash your inner emperor/empress. But, of course, all that epic dressing up deserves to be framed. That's why we have also arranged a professional photoshoot to conclude the royal event.
10 pm: Getting Cozy
Is there anything that can top the feeling of slipping on your most comfortable pair of pajamas after an eventful day? Thus, we have arranged an intimate couples pajama party for you to celebrate your love and count your blessings. Remember this is a couples gathering save your sexy pajamas for your intimate party of 2.
DAY 4 – WRAPPING UP WITH EVERLASTING MEMORIES
Sunday, February 13th
7AM: Light breakfast before the journey home
Wake up a little early to breathe in the fresh morning air and appreciate the views from the living room before you sit down for a light breakfast.
10AM: Way back home
As you check out, take your time to bid farewell to the amazing friends you made. The opportunity this trip gave you to reconnect with His teachings, make valuable connections with like-minded people, and gain a brighter perspective on life and love will positively impact your future. Cherish the memories and trust that the days ahead will be filled with His grace.
WHAT'S INCLUDED AND WHAT'S NOT
Investment: $2,130 per couple.
Payment plans are available!
Pay just $500 per couple to reserve your spot.
Remaining balance may be broken into installments, with the final installment due on December 5th.
Remember! There's Only Room for 8 Couples! Grab Your Spot Today!